Delicious Cuisine and Fast Delivery in Natick just a phone call away!
More About Our Company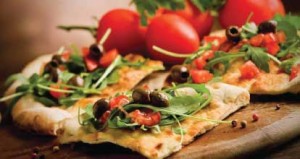 Since 1965, we have been serving Natick and the surrounding communities delicious pizzas, lunches and dinners every day at our family restaurant. Our family's passion for cooking and our commitment to our loyal customers have helped Theo's grow from its humble beginnings almost fifty years ago to where it is today. Our customers know the consistent quality and the friendly service that define Theo's Pizza. Our friendly staff has worked together for many years and is genuinely passionate about making the best meal for you. We enjoy serving the families in the neighborhood and appreciate their continued support and commitment to our family restaurant despite the proliferation of the national chains in the area. Theo's Pizza has also been serving the students, faculty, and alumni of Wilson Middle School for years. Consider us your kitchen ready to make a delicious meal for your family any time which we would be happy to deliver in Natick and Wayland. You can always stop by and dine in as well, or order take out. Theo's staff looks forward to your next visit. Fast and friendly service along with reasonable pricing and commitment to quality makes Theo's Pizza the ideal place for your next dine in or take out!
Read More